Navigation
Food Safety Certification for Managers
The PSCC Food Manager Certification Course meets the state requirements in your state. This course has been reviewed and approved by the state of Nevada to meet the state training requirement. It is also a good preparation tool for the Food Manager Certification Exam.
While your state does not specifically require food manager certification, they do require that, at the time of inspection, the person in charge be able to demonstrate knowledge of the food code in specific areas related to food safety. One option for meeting this requirement is to pass a proctored exam and become a Certified Food Manager. Our course is not required but will prepare you to pass the exam.
The PSCC Food Manager Certification Course has been written to the FDA Food Code and will prepare you to take any of the three exams approved by ANSI and the Conference on Food Protection (CFP). Our course is an interactive course, with video, audio, animations, and flash cards to help you learn the material. At the end of the lesson is a quiz, and if you pass the quiz, you move on to the next lesson, if you don't pass, there is not any extra charge, you just go through the lesson again. The class is rated at 8 hours, but if you have experience, or know the material, you can get through the class quickly, but it is fine if it takes you longer, the main thing is that you know the material.
Once you have completed the PSCC Food Manager Certification course, you will be instructed on how you can register to take a proctored food manager exam. The exam is administered by a national organization and the fees for the exam are not included in the course.
Note: Local jurisdictions can, and often do, set requirements that exceed those of the state. Potential students are encouraged to check for any additional local requirements.
Department of Health & Human Services
Bureau of Health Protection Services
4150 Technology Way, 3rd Floor
Carson City, NV 89706-2009
(775) 687-7550
http://health.nv.gov/index.php?option=com_content&task=view&id=164&Itemid=292
County Specific Information:
Carson City
Certification Required - conducted @ Carson City Health and Human Services and taught by qualified instructors
Clark County
"Manager required to have no critical violations, if have violations answer questions about laws for violation and employee health, OR be a certified food manager and complete ANSI approved exam from National Registry of Food Safety Porfessionals, ServSafe, or Prometric"
Washoe County
Certification Required on duty at all times -ANSI approved exam from National Registry of Food Safety Porfessionals, ServSafe, or Prometric.
As a qualified food manager/operator, you are not just responsible for the daily operations of your establishments. Most states require the manager or person in charge to demonstrate their understanding of:
the relationship between personal hygiene and forborne illness,
your responsibilities when an employee has a medical condition that may cause foodborne illnesses,
the symptoms of foodborne illnesses
the relationship between cooking time and temperature and foodborne illness,
the requirements for storing, cooking, serving and cooling potentially hazardous foods,
and much, much more.
The
PSCC Safe Serving Food Manager Certification Course
covers all of the areas recommended by the FDA and those required in most state codes. Upon completion of this course, you will be armed with the information you need to pass an ANSI/CFP approved exam.
To enroll on-line and begin your
Safe Serving Food Manager Certification Program
add this course to your cart.
You will have access to the course and be able to review the course material for 365 days after you login to the course initially.
---
Click the
add to cart
button below and proceed to the checkout to get signed up. You will be emailed a username/password to login and begin.
---
Related Courses for NV: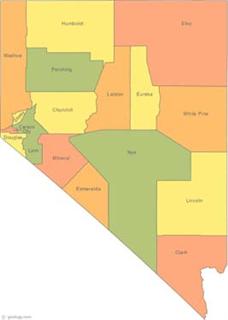 Food safety information for certified food managers in Nevada