Navigation
Food Safety Certification for Managers
PSCC's Food Manager Certification Course is currently not approved in Illinois. In your state, the Department of Public Health administers state-specific training and an exam. The state does grant written waivers for non-state courses taken elsewhere, but you must complete the Illinois state exam and pay a certificate fee to the state. Contact the Illinois Department of Public Health for more information.
Note: Local jurisdictions can, and often do, set requirements that exceed those of the state. Potential students are encouraged to check for any additional local requirements.
Department of Public Health
Division of Food, Drugs and Dairies
525 W. Jefferson Street
Springfield, IL 62761
Phone: 217-782-4977
http://www.idph.state.il.us/about/fdd/fdd_fs_certificate.htm
As a qualified food manager/operator, you are not just responsible for the daily operations of your establishments. Most states require the manager or person in charge to demonstrate their understanding of:
the relationship between personal hygiene and forborne illness,
your responsibilities when an employee has a medical condition that may cause foodborne illnesses,
the symptoms of foodborne illnesses
the relationship between cooking time and temperature and foodborne illness,
the requirements for storing, cooking, serving and cooling potentially hazardous foods,
and much, much more.
The
PSCC Safe Serving Food Manager Certification Course
covers all of the areas recommended by the FDA and those required in most state codes. Upon completion of this course, you will be armed with the information you need to pass an ANSI/CFP approved exam.
To enroll on-line and begin your
Safe Serving Food Manager Certification Program
add this course to your cart.
You will have access to the course and be able to review the course material for 365 days after you login to the course initially.
---
Related Courses for IL: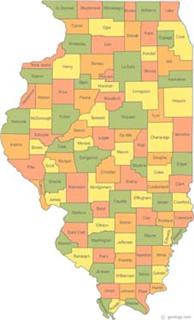 Food safety information for certified food managers in Illinois